With over 65 residential neighbourhoods, Saskatoon offers a multitude of unique community styles to fit any lifestyle. Whether you're a busy professional who enjoys the hustle and bustle of downtown living or a student seeking the convenience of living close to school, there is a neighbourhood in Saskatoon for you. But today, we're focusing on just one of those lifestyle traits that many people think can't be found with city living—access to the outdoors.
While it may be true that green space can be hard to find in some regions of the city, Saskatoon is home to over 2,700 acres of park space; meaning access to nature is easier than you think. And these 5 Saskatoon neighbourhoods offer the most!
Briarwood
With a grand total of 133.5 acres of park space, the beautiful east-end community of Briarwood offers three large parks, including a lake for those who love water as much as greenery! Take a stroll along beautiful walking paths or work up a sweat on one of the sports fields in Briarwood Park and Donna L. Birkmaier Park. Then, finish up your day with a sunset fountain show at Briarwood Lake before making your way home.
The majority of Briarwood homes are single-family homes, most built between 1991 and 2010, and the average price in 2021 is about $505,412. According to eHealth Saskatchewan data, the average household size is about 2.8 people per home, and age demographics suggest families with slightly older children make up the large majority.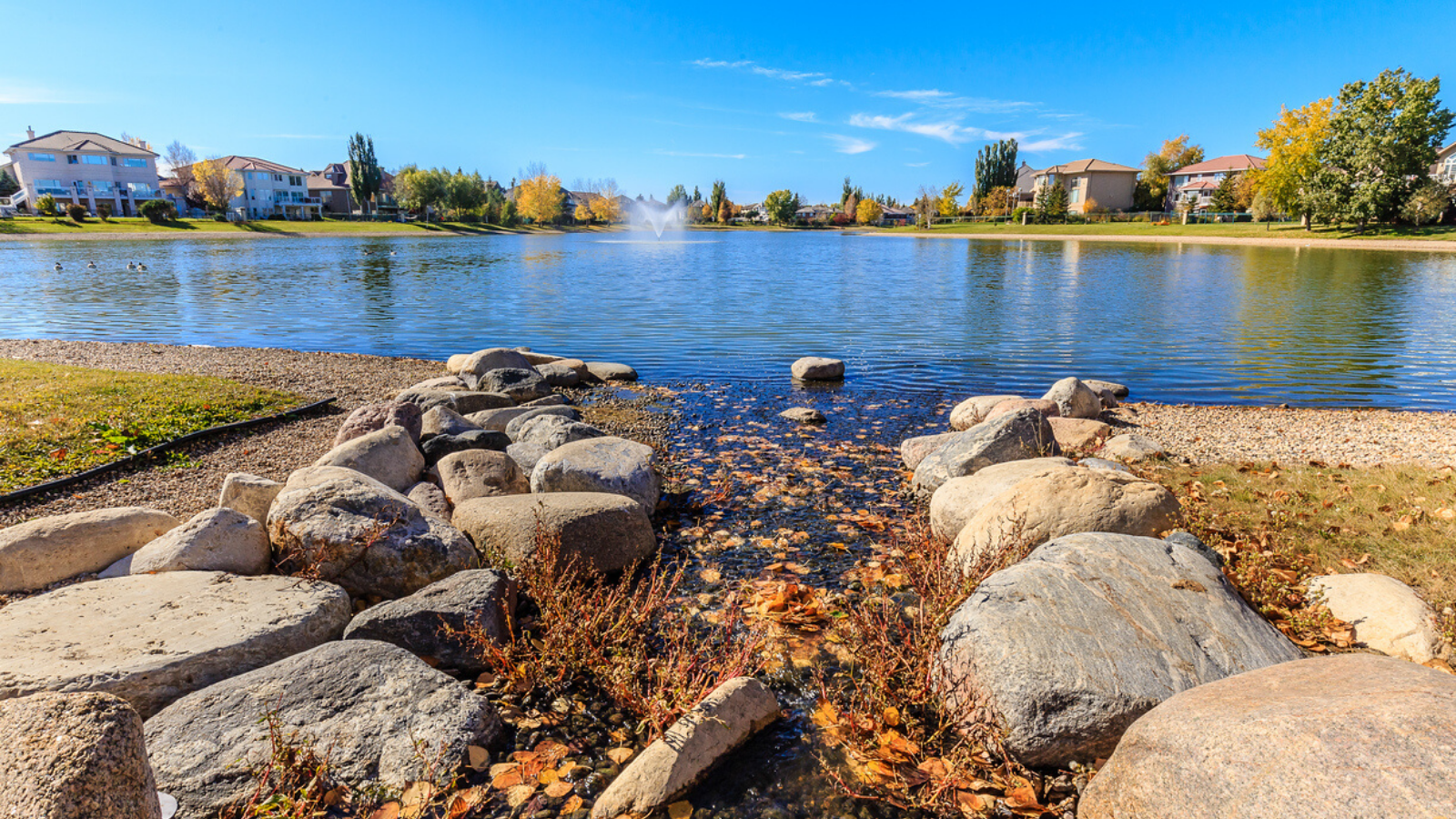 Lakewood
Tying with Briarwood for the most park space, the lovely southeast neighbourhood of Lakewood also boasts a whopping 133.5 acres—10.7 of which are found at Trounce Pond, with the remaining 122.8 located at Hyde Park. One of Saskatoon's largest urban parks, here you can enjoy soccer fields, many walking paths, ponds, and a playground to help the kiddos burn off some steam. And if you've got fur-kids in the mix, there is even an off-leash dog park here, as well!
Lakewood is an ideal neighbourhood for students, young professionals, new families, or any first-time home buyers, with an average home price of just $221,343. Here, there are many condos and townhomes to choose from, most of which were built between 2001 and 2010, and the average household size is about 2.1 people per home.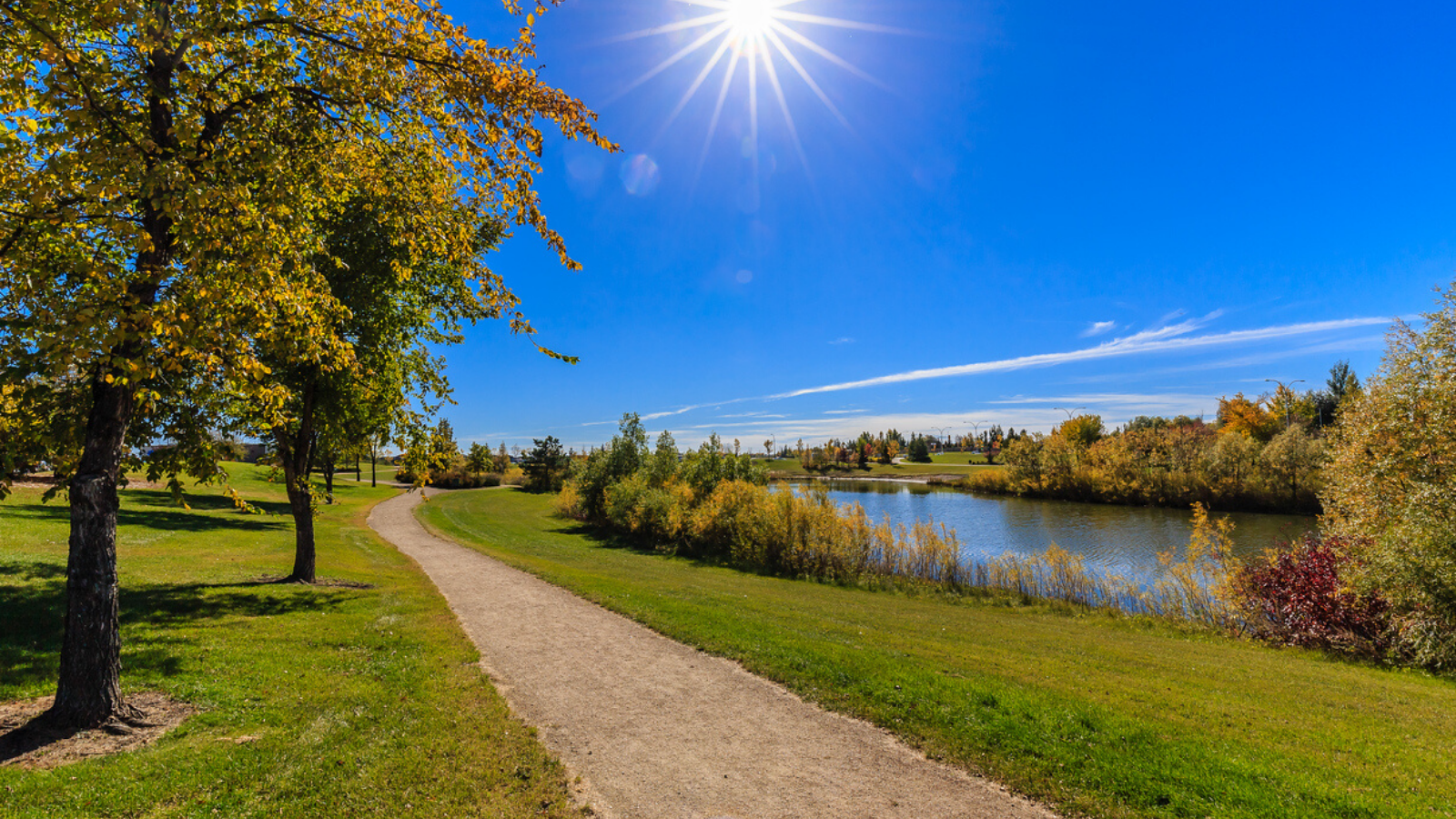 Lawson Heights
Next on the list is the mature north-end community of Lawson Heights, offering 127.4 acres of park space. Five different parks can be found here, including the very fitness-friendly Rochdale, Bishop James Mahoney, Umea Vast, and Umea Parks. This neighbourhood is every sports fan's dream with incredible amenities, including baseball diamonds, soccer fields, basketball courts, a skateboard park, and even an outdoor rink. Enjoy countless hours playing your favourite games in every season or enjoy a quiet riverfront walk at Meewasin Park, part of which is also found here in Lawson Heights.
Homes in Lawson Heights come in all shapes and sizes, from single-family homes to townhouses, condos, and more, with the average home price falling at around $332,973. While most Lawson Heights homes were built between 1961 and 1990, the neighbourhood has been kept up-to-date, with many incredible amenities just around the corner—including the Lawson Heights Mall. It is an excellent choice for young professionals, families, and even retirees, with diverse living options no matter what stage of life you may be in!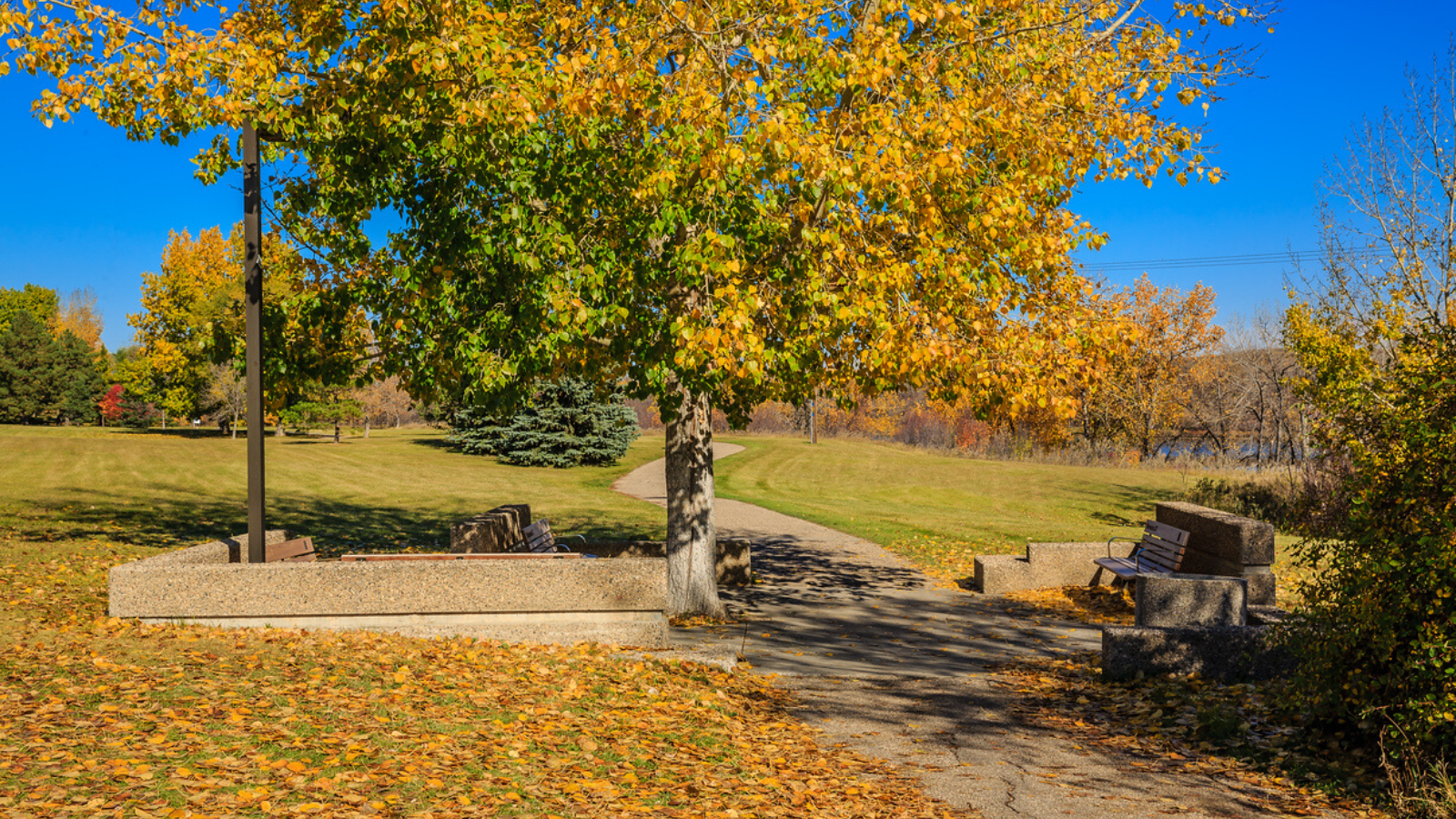 Stonebridge
Easily one of Saskatoon's most popular neighbourhoods, Stonebridge also offers some of the most green space in the city, with 16 parks adding up to about 121.3 acres. Whether you're looking for ponds, forests, play areas, sports fields, or even a toboggan hill, you can find it all here in this south Saskatoon neighbourhood. Plus, easy access to Highway 11 to make a beeline to Blackstrap Provincial Park on the weekends!
Much like Lawson Heights, Stonebridge homes come in all shapes and sizes to fit almost any budget, family, and lifestyle—the current average price falling at around $379,853. The age demographic is relatively young, with most of the population falling under 50 years of age. This can understandably be attributed to its popularity amongst young families, as it's certainly a hot spot for raising kids!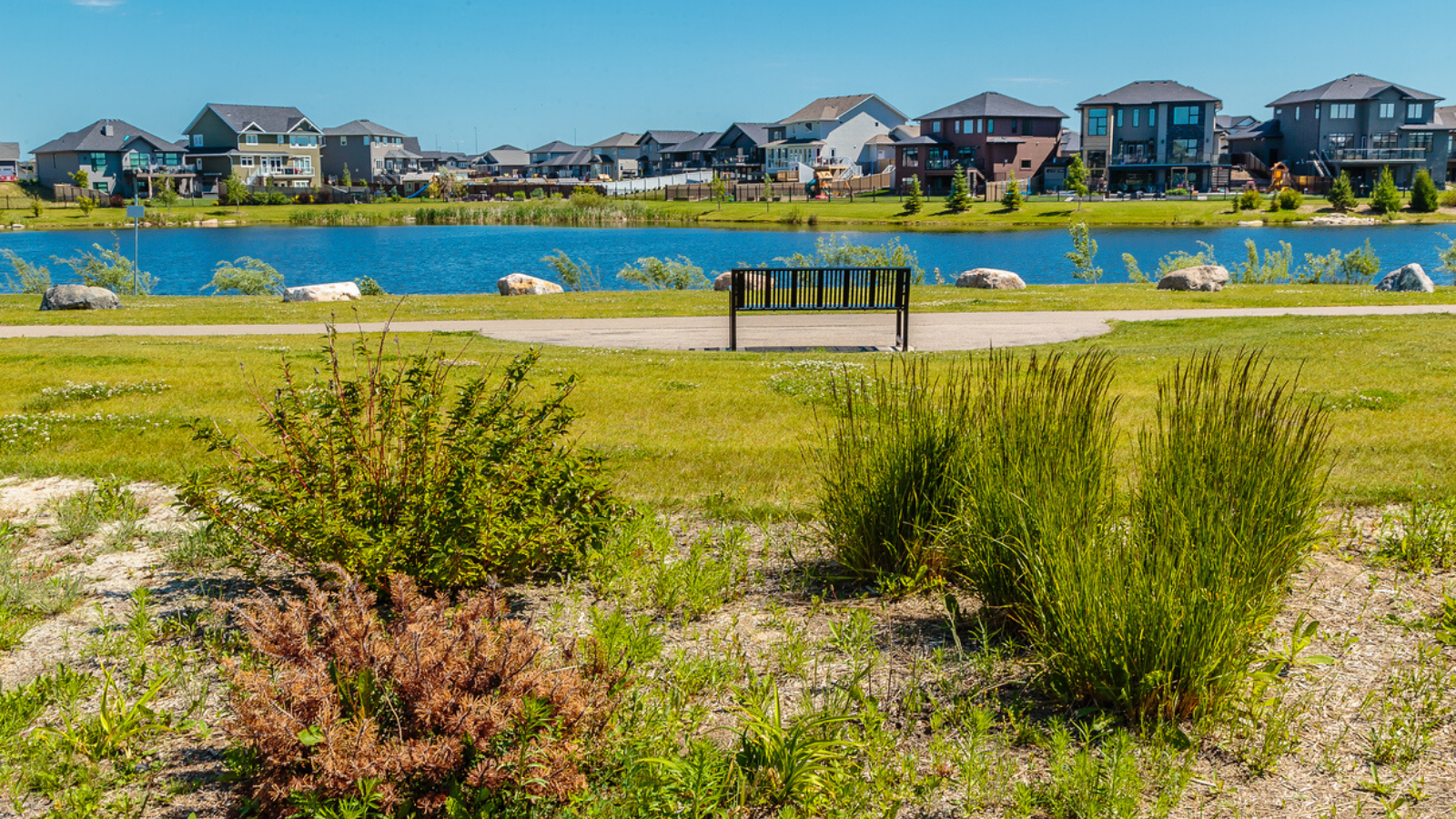 Other Saskatoon Neighbourhoods With Tons of Green Space
River Heights – While less than our top 4 neighbourhoods, River Heights still boasts 80.4 acres of park space, including the majority of Meewasin Park along the riverfront!
Silverwood Heights – Another north-end hot spot, Silverwood Heights is home to 76.8 acres of park space and five schools, making it a great family choice.
Wildwood – Not only home to 68.5 acres of park space, Wildwood also offers the Wildwood Golf Course for those nature lovers who also love that other "green" space.
Evergreen – Named for nature itself, Evergreen is one of Saskatoon's newer neighbourhoods, with 65.8 acres of park space winding throughout the community.
No matter if you're a single professional just starting out, a family looking for more space, or newly retired and looking to downsize without losing access to your own oasis, nature is undoubtedly one thing you never have to be without in Saskatoon. And if you choose one of these neighbourhoods with plenty of parks, it becomes that much easier. Soothe your soul and your mind in mother nature—find home in Saskatoon today!